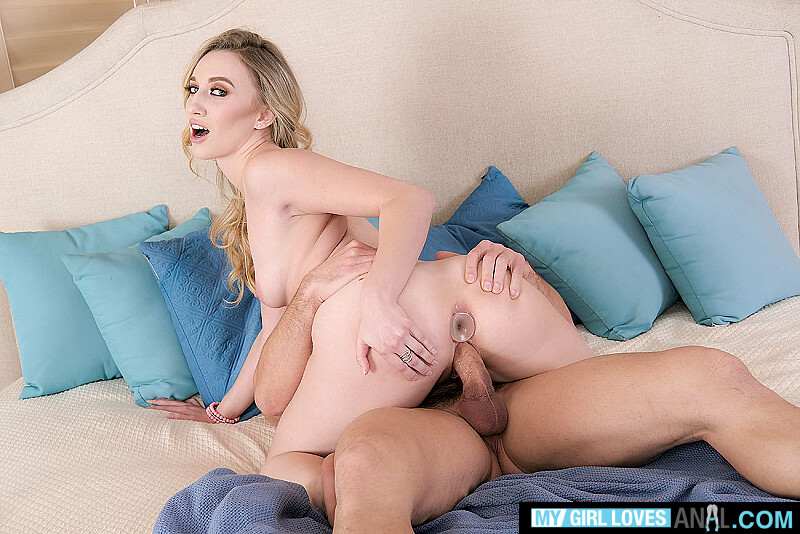 Featuring: Riley Reyes, Johnny Castle
SITE: My Girl Loves Anal
"Who's been fucking you in the ass?" "No one, Johnny, I swear!" If you've had a similar encounter with your wife or girlfriend, you're in luck! Because what sounds like the subplot to a hard-boiled, pulpy dime novel is actually a reality happening in bedrooms all across the globe: the fear of anal sex! And Naughty America is here to help you overcome that fear! Riley Reyes is the blonde, big-assed damsel in distress who, for years, has told her man Johnny that the only way she can reach orgasm is through anal sex. Johnny, the macho leading man, has never wanted to fuck his woman in the ass due to bad experiences he's encountered in years passed. And now every time Riley leaves the house without him, she returns to Johnny suspecting she's been getting her big butt fucked by someone else. However, Riley – never a cheater – saves the day when she picks up some sex toys for Johnny to try on her, hopeful that it will open him – and definitely her asshole – to greater things. Johnny agrees to employ a buttplug in Riley while she's sucks his cock and warms him up, and he ends up sticking his flesh pole right into her asshole. Another couple saved! O joy! O happy day! Anal sex makes another couple saved! Hurrah! Hurrah!