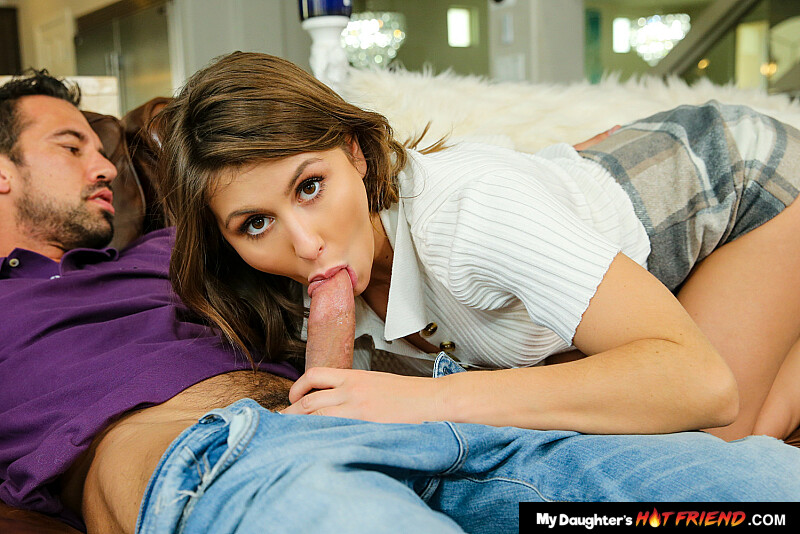 Featuring:  Paige Owens, Johnny Castle
SITE: My Daughter's Hot Friend
Paige Owens was studying with her friend before her friend had to leave for class. Paige doesn't have any classes today and decides to hang out with her friend's dad, Mr. Castle, and watch some sports. But instead of watching people play with balls on TV, she'd rather play with Mr. Castles balls until they explode on her face!