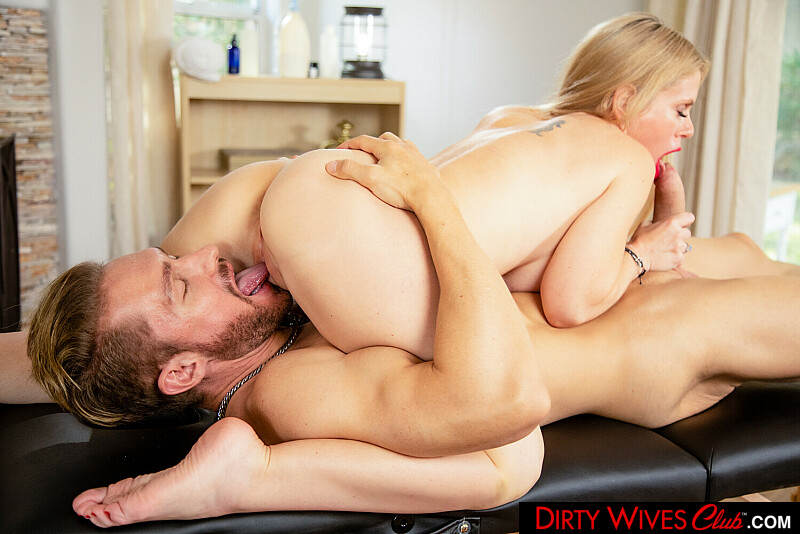 Featuring: Casca Akashova , Sam Shock
SITE: Dirty Wives Club
Casca Akashova's husband absolutely loves it when his sexy, blonde bombshell of a wife hooks up with other men. Today, he's set her up with a masseur that has no clue what he's in for, all while secretly streaming the sexy encounter. Let's just say the masseur wouldn't be doing his job if he didn't please his client.
Husband orders his wife a masseur to please her in any way she wishes